About Us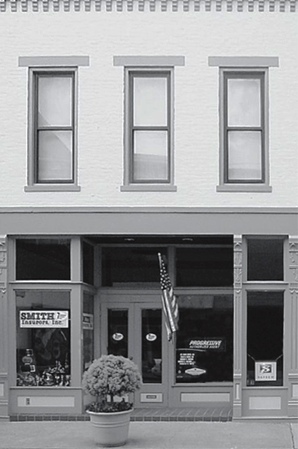 The agency began as the VanHook Insurance agency in 1900.
In 1937, Aline Craig Smith, a working, single mother, bought into the business. The name changed to the VanHook-Smith Insurance Agency.
In 1953, Joe Craig Smith joined his mother in the business and the business became Smith Insurance Agency.
In 1982, the agency was incorporated, taking the current name of Smith Insurors, Inc. The office has been located Joe B Hall Court, Poplar Street, and its current home at 130 E Pike Street.
We are a charter member of the Cynthiana Harrison County Chamber of Commerce.
Currently, a 4th generation of the Smith family is working in this century-plus-old business.